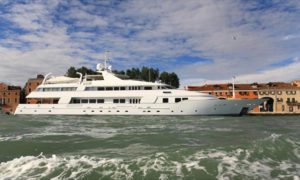 Chartering luxury yachts truly takes sports fishing to the next level. When it comes to luxury yacht chartering in Cabo San Lucas, Tag Cabo Sports Fishing is the first choice of professional and avid anglers alike, and we are proud of that!
In today's Cabo luxury yacht charters report, we'll show you why anglers love to charter yachts from us and also walk you through our amazing sport fishing yacht fleet. So stick around!
Being professional and enthusiastic sports fishing anglers ourselves, we are well-aware of the things that should be on a sports fishing yacht so that people coming down all the way to Cabo San Lucas can enjoy the perfect game fishing experience. Therefore, to deliver the ultimate sports fishing experience to anglers, our luxury yachts feature:
Top-of-the-line fishing gear and gadgets
Water toys like kayaks, wave runners, snorkel gear and paddle boards
On board private chefs skilled at preparing the finest and delectable food to treat your taste buds
A Quick Overview of Our Fleet of Luxury Yachts that You Can Charter This Season
90 Foot Horizen
This luxury sports fishing yacht is designed for performance and built to envy. Featuring high quality wooden floor work and walls, granite countertops and decorated with stylish leather sofas, this 90 foot yacht spells luxury at its best. The yacht also features comfortable master cabins and guest rooms. Charter this yacht if you want to go for big game fishing in Cabo San Lucas with friends and family.
80 Foot Sunship
Chartered often by anglers participating in sports fishing tournaments in Cabo San Lucas, this luxury yacht is where style meets functionality. The yacht has an ultra-stylish design that will wow anyone you bring with you for fishing and more importantly, loaded with amenities and fully equipped with the most advanced navigation and fish finding technologies. We are confident that you'll have the best time game fishing on this yacht.
70 Foot Hatteras
This yacht may be slightly smaller but is second to none. The yacht is designed for long-range sports fishing trips. It features 3 cabins and has the capacity to accommodate 6 to 15 anglers.
60 Foot Sun Seeker
Charter this yacht to enjoy a relaxing time at the sea with your loved ones while indulging in sports fishing. This yacht is a luxurious and elegant sea ride covered with sleek and sporty design accentuated with beautiful finish below the deck—like no other.
For more information about other yachts in our fleet or for booking get in touch with us today!