Deep Sea Fishing in Los Cabos: The Ultimate Vacation Experience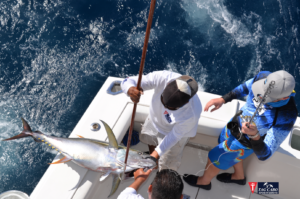 Cabo San Lucas is the ultimate tourist destination. Beautifully breath-taking beaches, surrounded by white, gorgeous sand.
It's an amazing place that is a miniature wonderland for anglers. Known as the world's striped marlin capital, it's a must-visit place for fishing enthusiasts.
But there's more to the beautiful resort city than just water-based sports. It's full of life, brimming with people who have unique stories to tell. The city is encompassed in culture and history, and an incredulous nightlife for those who love to stay awake in the darkness of the night.
But it's famous for its deep fishing. Tourists who are enthusiastic about learning to fish will find the city to be friendly and helpful. There are plenty of fishing lessons available and the locals are more than willing to help out.
Whale Watching: An Incredible Experience
Even if you're not a fan of fishing, there's plenty to do in Cabo San Lucas. One of the most popular activities is whale watching. You can even spot whales during winters. Some species like to come to the waters of the beaches because they raise their offspring in warm waters.
Plenty of Fish in the Sea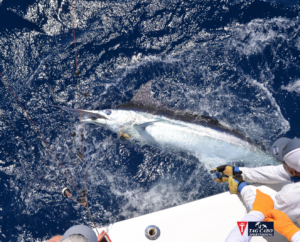 As mentioned earlier, Cabo San Lucas is the hub for anglers. It's full of different species of fish. From trout to striped marlin and yellow-tin tuna, there's plenty you will be able to catch!
On top of that, if you're new to fishing and want to learn about the types of fish out there, there are tourist guides available. The overall experience is fun, exciting and adventurous.
It's also a great chance to learn aquatic behavior. By observing fish, you can learn not only about their species but how they move and interact with their environment.
Hire a Charter
If you really want to get into the depth (pun-intended!) of fishing, charter a yacht! Charters know all the tricks of the trade and provide necessary equipment used for sportfishing. They also which areas you'll be able to catch more fish.
All you have to do is prepare your fishing rod, kick back and relax. You can leave the chartering to the captain while you fish in the Pacific Ocean!
The author is an avid fisher and has written for various fishing blogs. They regularly contribute to Tag Cabo Sport Fishing. In their spare time, they like to visit Cabo San Lucas for surfing and sportfishing.