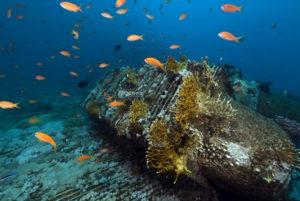 Cabo San Lucas is definitely the best place to enjoy deep sea game fishing. The Baja waters are full of prized catches such as the Big Tuna, Mahi Mahi, Marlin and Wahoo to name a few. Avid Sports fishing anglers come down to Cabo San Lucas to especially enjoy offshore fishing.
Sports fishing here is totally different from shallow water fishing as anglers are exposed to big game fish species. You normally can't find these fish species close to the shore. To enjoy catching them, you need to go deep. For this, make sure to charter a yacht that is designed for deep sea water fishing and is also equipped with the fishing essentials and gear that you need to catch big fish.
For an exhilarating deep sea sports fishing experience in Cabo San Lucas, you must also be well-geared with a GPS, nautical map and a fish finder, and you should also be well-informed. By that we mean you should be well aware of the areas where you can easily find and catch your prey.
And this fishing report is focused on just that. Today, we'll share with you the areas where you can easily find fish when you go for deep sea fishing in the waters of Cabo San Lucas.
Rocks, Wrecks and Reefs
Rocks, wrecks and reefs are some of the best places to start your search largely because these structures offer a haven to fish to hide from the strong sea currents. So, the fish may either be living in these structures or patrolling around them. To catch and attract reef-dwelling fish species like snapper, anchor your boat and then drop the baits down near the structure. However, for speedy predatory fish like Wahoo, Bill Fish, and Tuna, try either slow trolling live baits or use fast trolling fishing lures.
Navigational Aids and Towers
Manmade structures such as navigational aids and towers are valuable, not just for the fish but also for anglers. Just like reefs and wrecks, some fish species like to seek refuge inside these structures. So, to determine where they are hiding, try using a recreational sonar or fishfinder.
Sea Mounts & Hills
The best and ideal spots for enjoying offshore fishing are submerged hills and sea mounts. These mountain ranges help divert sea currents and provide marine species with excellent water conditions, light levels, and water temperature, due to which many varieties of fish prefer to hide near these areas.