To enjoy catching game fish bite in Cabo San Lucas, and have a great time at sea, choosing the right sea ride is extremely important. Catching your prey and riding the waves in a luxury yacht charter can make all the difference—it's perhaps the best way to explore the sea. But with so many options available for chartering, selecting the best luxury yacht for sports fishing in Cabo San Lucas can be difficult, especially if it is your first time. This is where we can help!
To help you select the right sea ride for Cabo San Lucas sports fishing, we have created a list of some important things you should keep in mind. Take a look…
Determine Your Budget
First things first, know your budget. It is important that you determine your budget first because this is the only way you can narrow down your choices and fine the perfect yacht to charter without overriding your budget.
Number of People Traveling With You
Before you book your yacht, make sure how many people are going to be traveling with you. If you're going with a large group of friends and family of more than 8 people, then you would definitely need to charter a big yacht of 80 to 90 feet with master cabins and guest staterooms. These yachts offer spacious accommodations, ensuring that everyone travels with you in luxury and comfort.
Amenities Important to You
Chartering a luxury yacht means that you would want to go sports fishing in style and obviously luxury, so you would definitely want to book a yacht that meets your expectations. This is only possible though, if you list down the amenities that you would want on your luxury yacht such as:
A private chef on board who can prepare great food for you at sea
Access to top of the line fishing equipment and gadgets
On board water toys to play with, like snorkel gear, paddle boards, kayaks and wave runners
Fully-equipped with advanced electronics for navigation and sports fishing
Keeping these factors in consideration will truly allow you select and charter the best luxury yacht that suits your budget and meets your requirements.
At Tag Cabo Sport Fishing, we have the finest and the most luxurious Cabo yacht charter fleet with the most impressive amenities. Browse through our featured luxury yacht charters to make your pick—the choices are exceptional at reasonable prices.
Within our Cabo Luxury yacht charter fleet, We have a few options to choose from, We can ether take you fishing on the most luxurious fishing yacht, equipped with top of the line fishing gear and gadgets or on a Cruising luxury yacht charter providing you with great comfort along with water toys to play with, like wave runners, kayaks, paddle boards and snorkel gear. All of our luxury yacht charters include a private chef on board to prepare your chosen menu right on board, round trip transportation to avoid you and your guests getting droped off at the wrong place by the taxy drivers, fishing licenses, live bait, the cleaning of the fish you catch and clean towels in case you would like to anker along the coral reef to go for a swim.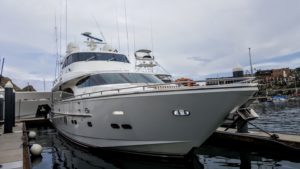 90 FOOT HORIZEN
If you are looking to go fishing with stile and elegance, this yacht is the one for you, With beautiful wood on walls and floors, granite countertops, leather sofas, comfortable master cabins and guests staterooms, we can accomodate you and your guests with a top notch service.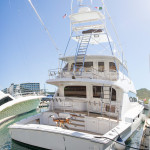 70 FOOT HATTERAS
This yacht was build for sportfishing with the comfort of a cruising yacht, perfect for long range fishing trips. it come with three cabins that can accomodate up to 6 anglers an long range trips or 15 anglers on a day fishing charter.
80 FOOT SUNSHIP
This Sunship yacht was actually biuld as a luxury cruising yacht, but the owner customize the yacht to enter the well known Cabo San Lucas fishing tournaments, with that been said, this yacht is not just super comfortable it also comes with the top of the line electronics to navigate and fish with the newest technology.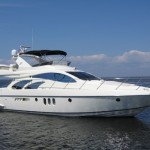 60 FOOT SUN SEEKER
This yacht is a truly stunning example of class, From its sporty and sleek lines from the outside to its beautiful finishes below decks, that gives this luxury yacht a perfect combination of stile and luxury to take you and your guest out of the ordinary and into a pleasent relaxing experience.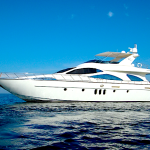 80 FOOT AZIMUT
Luxury at its best!! this yacht is classy, sleek and spacious offering performance without compromising a bit of comfort.
Follow us on facebook, instagram or youtube to see all the latest updates.